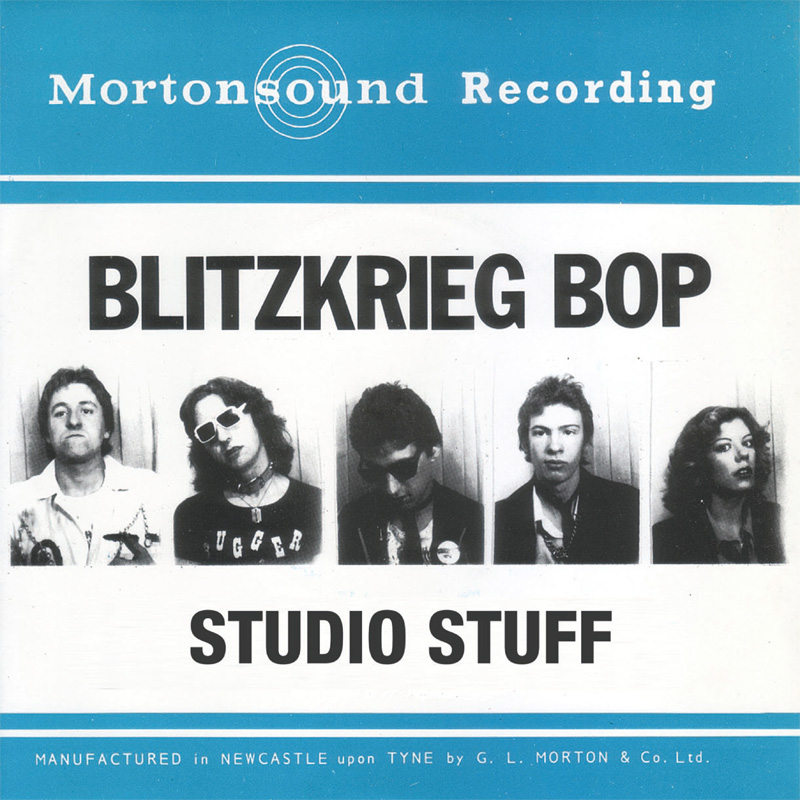 Wow… finally the Blitzkrieg Bop's anthology on Rave Up!!! Amazing british punk rock!!!
Formed in Teeside, England in February 1977, they released three amazing singles. These were "Let's Go" / "Bugger Off" / "9 Till 5" (Mortonsound - June 1977); "Let's Go" (re-recorded) / "Life Is Just A So-So" / "Mental Case" (Lightning - December 1977); and "(You're Like A) UFO" / "Viva Bobby Joe" (Lightning - September 1978). The core line-up of the band (John Hodgson aka Blank Frank, Alan Cornforth aka Nicky Knoxx & Damian (Dimmer) Blackwell aka Telly Sett) evolved from a rock band called Adamanta Chubb who started in 1974. The band played opening for bands such as Ultravox!, Radio Stars, The Saints, Penetration, Roogalator, X-Ray Spex, Generation X and Slaughter & The Dogs.
Be fast to grab your copy!!!! Only 400 available!!!!