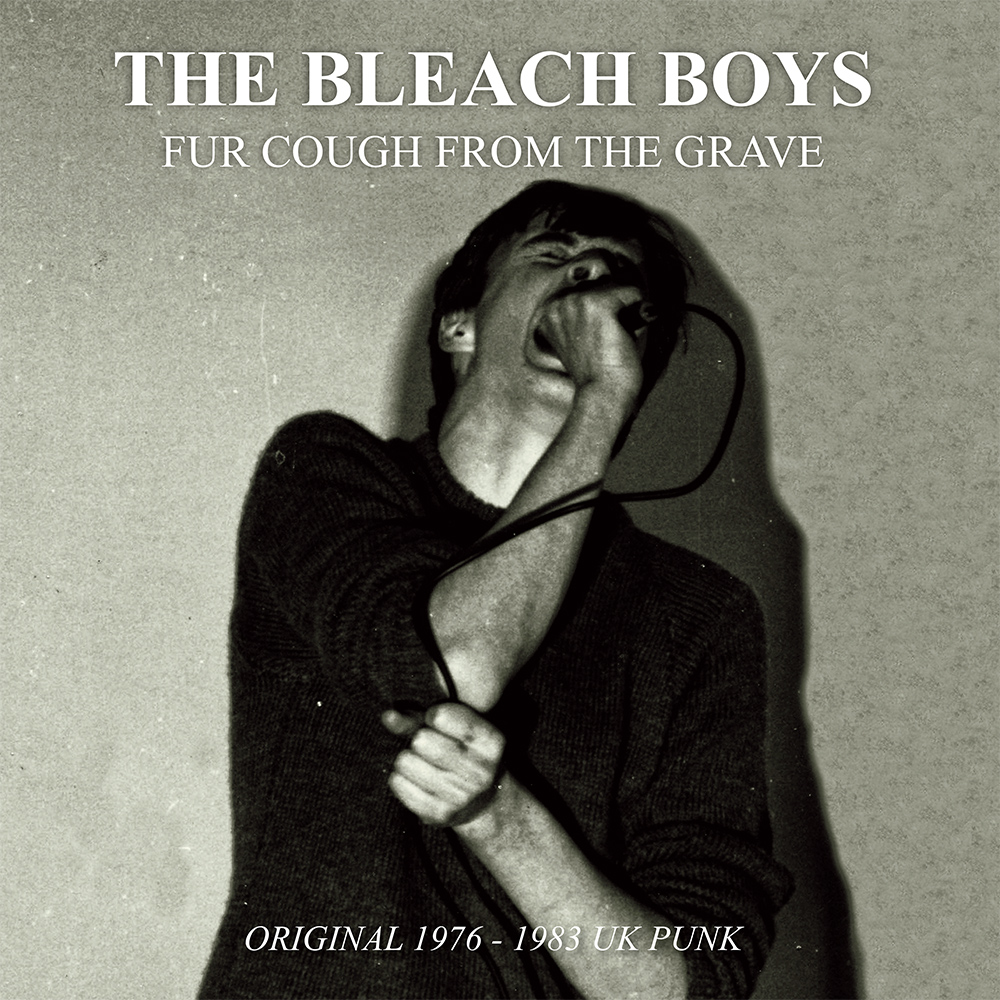 Punk Rock hadn't really hit small town England in 1976, but when it did, it hit like a neutron bomb. The Bleach Boys took their cue from the American punk scene; they blended fast guitars and relentless drums with their own unique brand of humour, creating a sound of their own.
In the following weeks after their first show in early '77, they were banned from many local venues as their notorious reputation spread. During this year, in order to get gigs in the thriving London punk scene, they recorded several demos; 'Cardboard Cutouts' and 'Oral Sex' which feature on this record and haven't been released until now. This secured them gigs at popular venues with bands such as Siouxsie And The Banshees, The Damned, Radio Birdman, ATV, UK Subs, Slaughter And The Dogs and The Vibrators.
"Fur Cough From the Grave" is an anthology featuring unreleased demos and rarities and their two well known rare singles, 'Chloroform' ('78) and 'Stocking Clad Nazi Death Squad Bitches' ('83), making this a highly collectable item. It was once said that The Bleach Boys are 'Punk's best kept secret', but as this record shows, there's nothing quiet about them…
400 COPIES, FIRST 100 COPIES WILL BE IN GREEN SLIME COLORED VINYL…
GRAB THIS GEM SOOOOON OR DIE!!