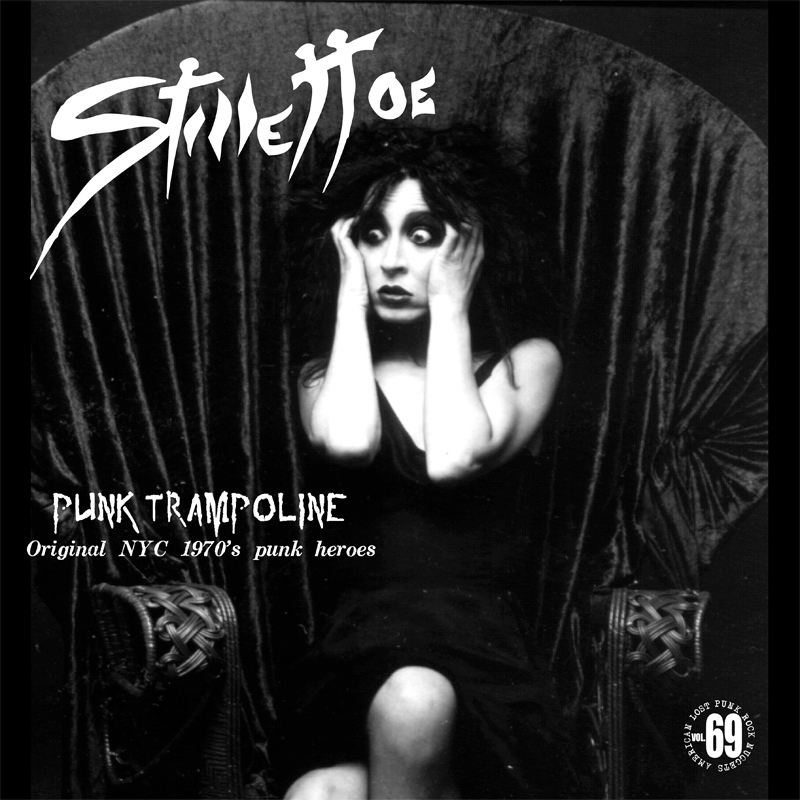 The Stillettos were born out of the back room of Max's Kansas City in New York, the gathering spot for musicians, poets and artists in the late sixties.
At that time if you could get into the back room, you would be in the company of Andy Warhol and His Superstars, up and coming actors Al Pacino, Sly Stallone and Robert DeNiro, graced by the presence of Jimi Hendrix, Janis Joplin, The Stones and even an occasional night with Dalì or Fellini holding court at the round table. Before the Sixties waned artists and freaks clawed their way to be in Warhol movies and some found themselves in Bizarre plays of Jackie Curtis appearing at La Mama Theater which turned out to be the seeds that grew the New York Punk scene. Jackie's "Femme Fatale or the Three faces of Gloria" brought together Jayne County, Patti Smith, Penny Arcade, The Winbrandt Brothers and Elda Stilletto, to act as the music scene began to explode with the Glitter and Glam of The New York Dolls, Eric Emerson & the Magic Tramps and KISS. In 1971 Elda formed Holly Woodlawn's Pure Garbage - she sold her Andy Warhol cow to get a loft to live and rehearse in. She brought the show to the stage of New York's top cabaret club Reno Sweeney's. In 1973 bent on having a rock band, Elda left Holly to pursue the cabaret she was meant to do and recruited a Max's Kansas City waitress who said she could sing, Debbie Harry. The Stillettos were one of CBGB's first premiere acts billed with Television, The Ramones and Patti Smith. The fifteen year career of the Stillettos became a revolving door of some of New York's most talented musicians: with Elda at the helm. And at any time you could find Sylvain Sylvain, Johnny Thunders, Lenny Kaye, Robert Fripp, Genya Raven, or Rick Danko sitting in for a song. On this album your ears will be candied with the sounds of Cheetah Chrome (Guitarist for the Dead Boys), Walter Lure, Billy Rath, (both of JT's Heartbreakers) Tish and Snooky, (The Sick F**ks) Rick Derringer, Leon Neon and many others who believed in the talent and writing Elda Stilletto brought to the New York Scene.
Limited edition of 400 copies of this grain of punk history!!