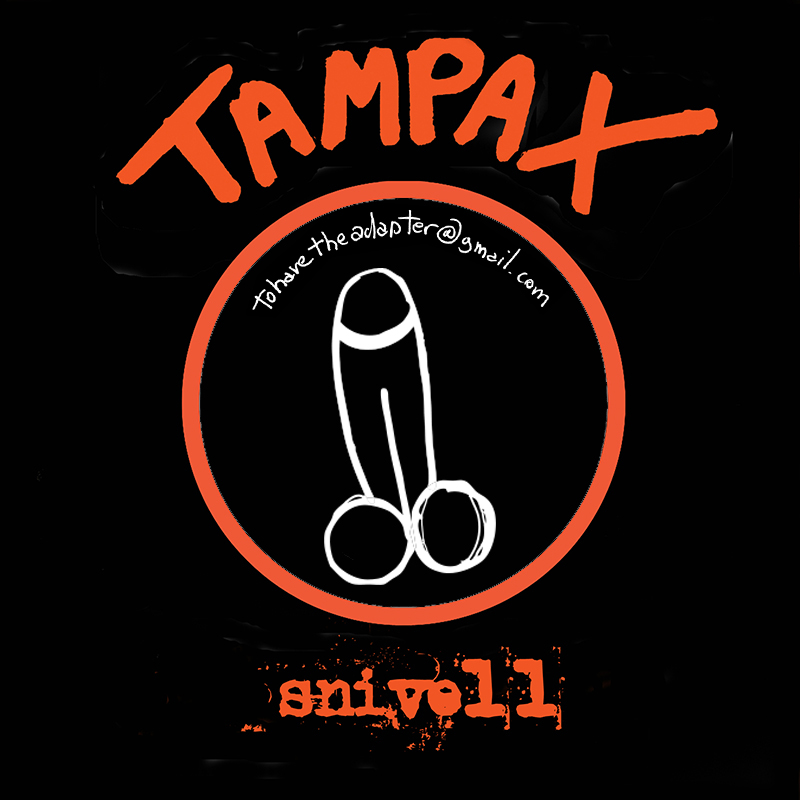 Rave Up Records is proud to presents the Snivell / Suck my cock 7" by Tampax: the holy grail of italian punk rock is finally out!
Both songs are taken from the sessions of the legendary split 1978 EP with Hitler SS! Two incredibly strong, demented, kick ass STUDIO tunes recorded in 1978!! GREAT AUDIO QUALITY!! These tracks will waste your brain and… wallet!! Yeah, 'cause if you don't get it soon, this record will become an expensive collectable item like ALL the Tampax discography!
CAUTION: AFTER BUYING THE RECORD, YOU MUST WRITE TO TAMPAX TOHAVETHEADAPTER@GMAIL.COM FOR THE SPECIAL 'COCK' ADAPTER!