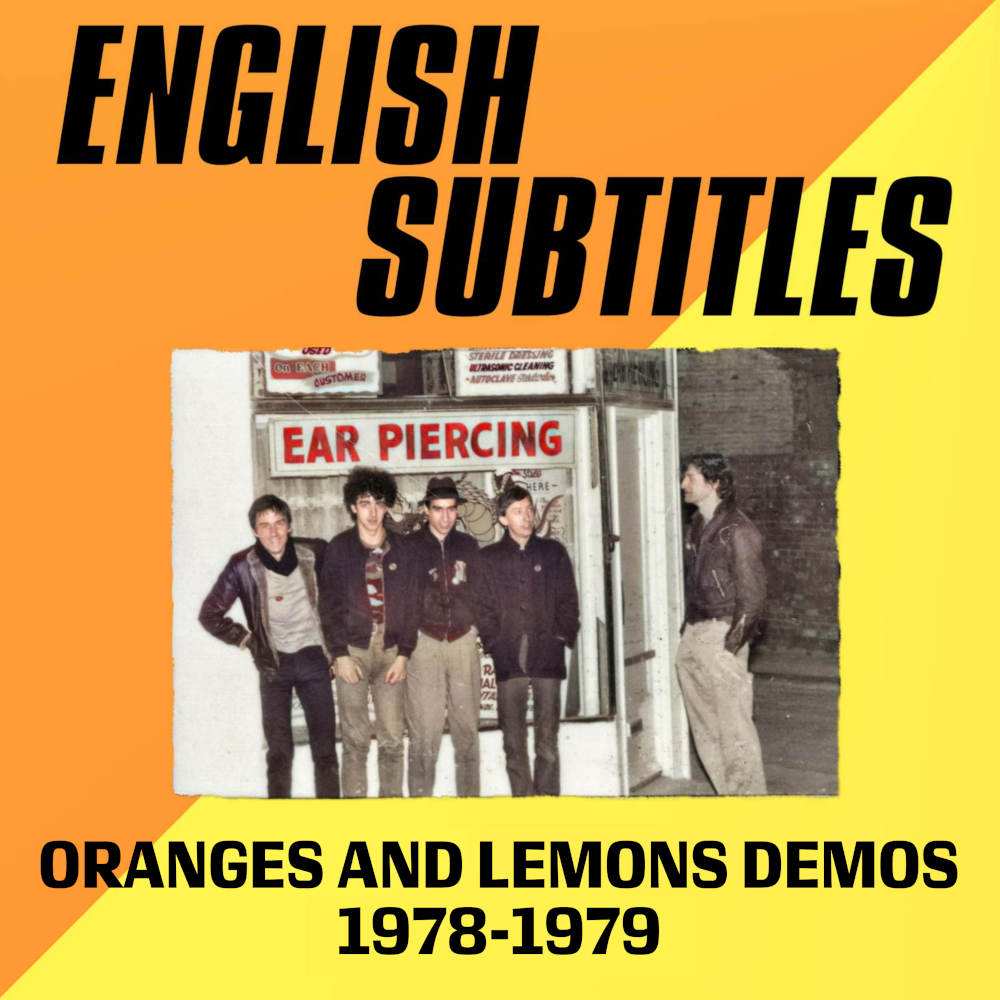 From the original demo tapes that in 1979 secured them a record deal with Small Wonder come 13 studio tracks by UK post punk band English Subtitles.
Recorded in 2 sessions at different low budget studios during the time they were playing a residency at seminal Oxford punk venue The Oranges and Lemons.
Art punk? D.I.Y punk? Simply a UK PUNK ROCK MASTERPIECE!!!!
Ltd. 400 copies - 100 copies on orange/yellow vinyl
Listen