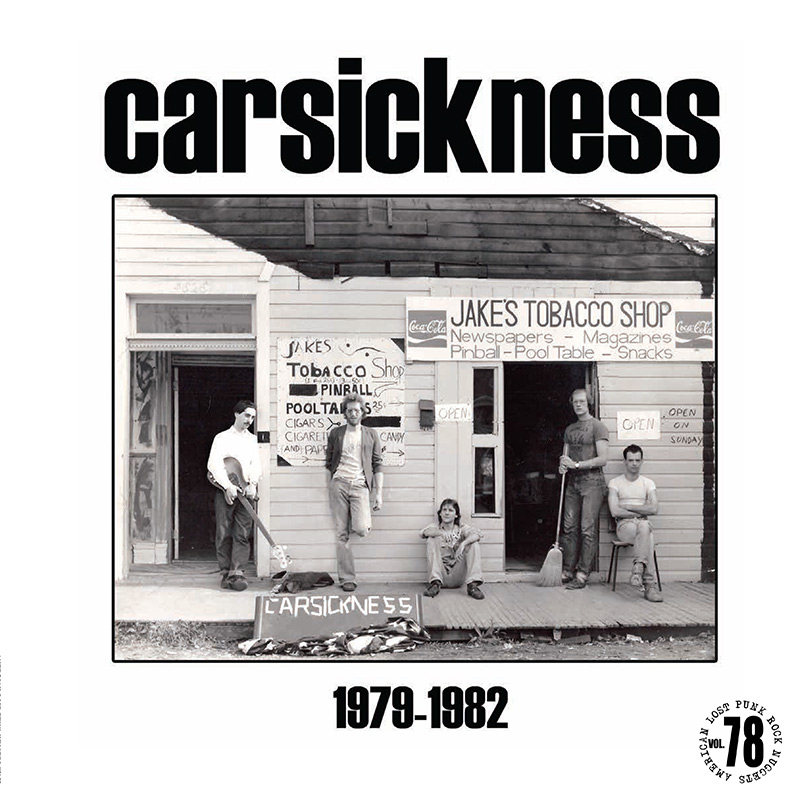 Art punk, No wave,social criticism with punk attitude. One of the best and obscure US bands of late Seventies!
"This intriguing Pittsburgh band's lineup includes two keyboardists (one doubling on guitar, the other on violin) and a saxophone player, in addition to a singer/guitarist, bassist and drummer. The ability to arrange their music in a number of directions makes Carsickness a complex force; only Joe Sopa's dramatic vocals maintain any stylistic consistency from track to track. Without being identifiably derivative, Carsickness draws bits from modern jazz, new romanticism, rock-funk and other sources, using flexible rhythmic intensities and thoughtful lyrics to drive the songs. Troublesome, yet impressive and invigorating."
Ira Robbins From Trouser Press Magazine
FANTASTIC US electronic goes hardcore goes punk goes artsy kinda stuff. For every fan of Screamers,Mars, DNA and… DEVO!