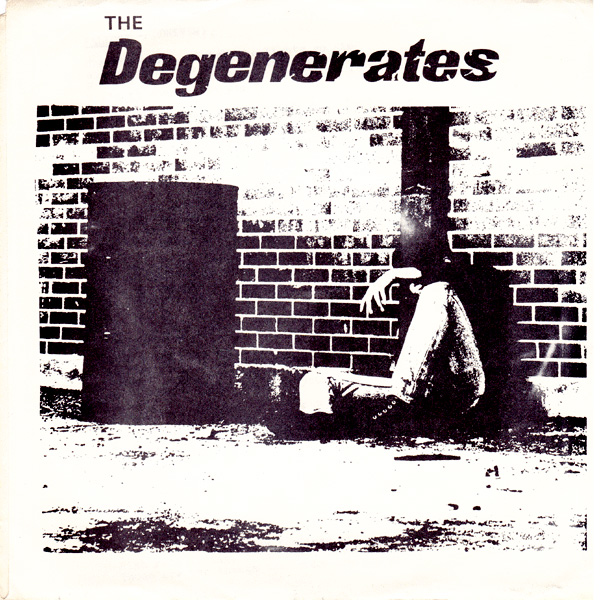 THE DEGENERATES were the youngest Houston punk band formed in late 1979 played gigs at 'The Island' and 'Joe Star's Omni' with great bands as, Really Red, The Angelic Upstart, The Dicks, Big Boys, Chelsea, Chron Gen, Toxic Reasons, The Stains, Dirty Rotten Imbecilles and many more.
The band was formed by David Garrison (15) - vocals, Kenny Coffman (16) - guitar, and Wade Driver Jr. (14) – drums and Tom Kiersted (15) on bass. In 1981, Degenerates released their only 7" on their own label, Hit and Run Rec. produced by the father of Wade Driver Sr, and engineered by local studio genius, Andy Bradley. Raw, Young, Pissed Off but FUN! THE DEGENERATES are back in town!
FIRST 200 COPIES IN ORANGE VINYL!