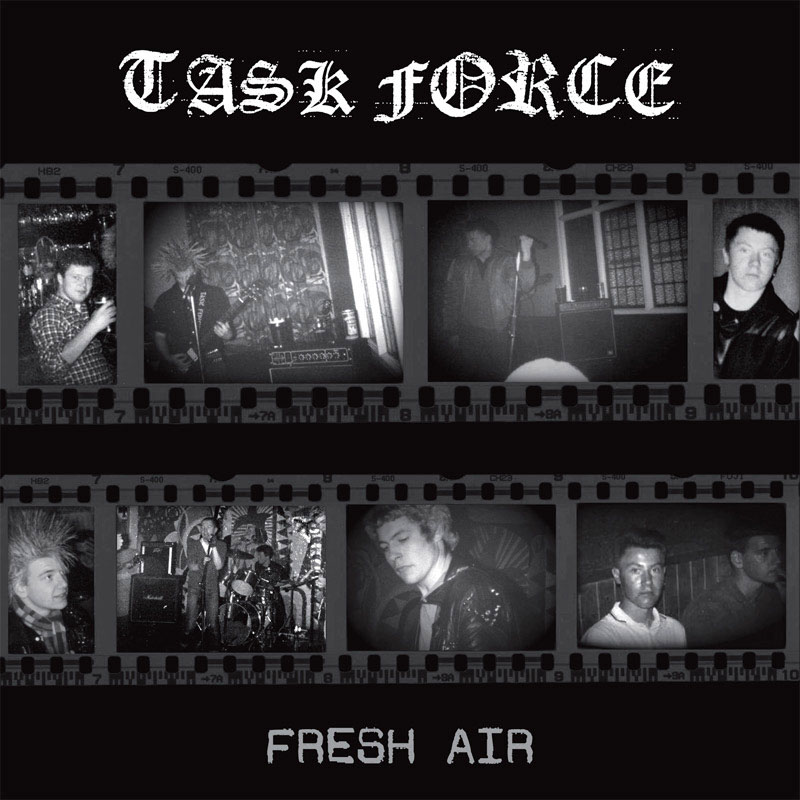 AVAILABILITY:

SOLDOUT


LABEL:

RAVE UP UK


VOLUME:

3


SUPPORT:

7_INCHES
The band were formed around march 1982 in Stanley County Durham, England, following the meeting of Trevor Johnson and Michael Harper, with the inclusion of Neil Sharkey on drums and Andrew Bell on bass (later replaced by Bruce Robinson).
After many shows with local punk bands, the band went into Guardian 
studios to record their first demo on 4th may,songs recorded were 'Fresh Air', 'Vengeance' and 'Youthanasia'. Following a couple of gigs the band returned to the studio on 6th december and recorded their 2nd demo which included 'Not so Brave' 'Tap Dance' and 'Face of the West'. In the same month, a local label produced the e.p 'Rock n Dole', which featured TASK FORCE 'Fresh Air' and three other local bands: Obnoxious Tartus, Decade Waltz' and Hot Banana. The band split-up in 1984.